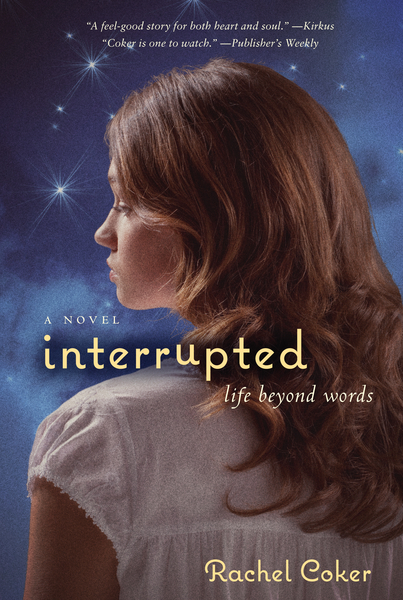 Can love really heal all things? If Sam Carroll hadn't shown up, she might have been able to get to her mother in time. Instead, Allie Everly finds herself at a funeral, mourning the loss of her beloved mother. She is dealt another blow when, a few hours later, she is sent from Tennessee to Maine to become the daughter of Miss Beatrice Lovell, a prim woman with a faith Allie cannot accept. Poetry and letters written to her mother become the only things keeping Allie's heart from hardening completely. But then Sam arrives for the summer, and with him comes many confusing emotions, both toward him and the people around her. As World War II looms, Allie will be forced to decide whether hanging on to the past is worth losing her chance to be loved.
I really enjoyed this YA novel, especially as it was written by a sixteen year old debut author. Pretty impressive and ambitious!
The story centers around Alcyone, or Allie, as she prefers to be called. Allie has spent her childhood taking care of her mentally failing mother, while dreaming of penning poetry and escaping from the ever polite yet irksome neighbor boy, Sam Carrol.
Her existence is rather difficult, but she perseveres on, in hopes that her mother's declining health will spiral back up. Although, Allie is told Christianity is a crutch for the weak, she still prays for a miracle in case there's any chance God isn't a total myth.
But, Allie is broken hearted and utterly alone when her Mom passes away and she is forced to relocate to Maine under the guardianship of a complete stranger. The years pass, and Allie's heart has stayed closed to any love or attempted warmth given by her new "family."
Then a chance encounter with her old childhood pest Sam Carrol begins to shift Allie's world and thaw the coldness within her soul. But after so much pain, will she allow anyone in or choose to move away from her past?
As I said, I think Ms. Coker did a great job on this, her first novel, especially for someone still in their teens. I liked the internal monologues and somewhat humorous/snarky thoughts Allie had throughout the book and thought she came across in a realistic manner. I could remember what it felt like to be that age while reading.
Sam was a total sweetheart and it was hard seeing Allie give him the cold shoulder like 99% of the time-I just wanted to give him a big hug. The relationship between he and Allie was slow and mellow. Nothing too angsty or intense, but pleasant still.
I suppose that was my reaction to the story overall. I didn't feel it hit a lot of heavy emotional peeks, but rather that it moved along in an understated, thoughtful, sort of way. I was compelled to keep reading, but the writing also had a sparse, not terribly descriptive feel to it that left me feeling slightly disconnected rather than completely engrossed in what was happening between the characters.
The end seemed a bit rushed to me, but I did like how the religious aspects were handled, and not overblown in dramatic detail. Interrupted: Life Beyond Words shows that Rachel Coker has a talent which I'm sure will only continue to grow with experience.
I received a complimentary copy of this book from Zondervan Publishers in exchange for my honest opinion.