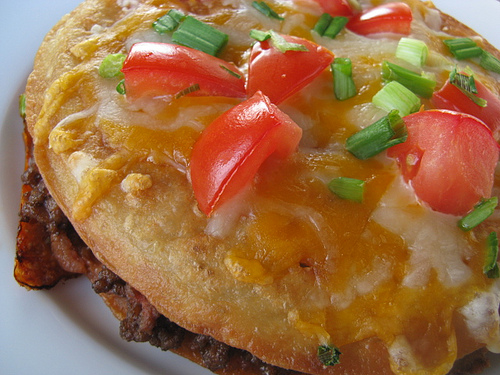 Ever had the Mexican Pizza from Taco Bell?
(Or as my hubby likes to call it, Taco Hell, for reasons having to do with typical stomach discomfort after consuming a heavy, but still totally worthwhile, meal from the glorious TB.)
Anyhow, I've always loved their Mexican Pizza so I'm excited to try this recipe that I came across, especially since it looks pretty easy to make.
And I'm all about the simple and tasty...
Anyhow, if you make this before I do, let me know what you think. Or if you're also a fan of Taco Bell's Mexican Pizza.
(Or, perhaps, you just prefer to avoid this restaurant chain for reasons previously mentioned...) :)
Mexican Pizza